She was on the verge of tears when she called her manager. It wasn't like her strong personality and light hearted nature to feel so crushed by her circumstances.
She was a top pharma sales rep many quarters in a row. But here she was, in mid April — the weight of change and isolation had finally began to crush her.
Her manager was buried in the uncertainty himself, configuring and reconfiguring. Managing both the frequent changes at work and the sporadic online school schedules of his teenaged kids.
As they talked, he listened. He heard fear and sadness and loss. He took time to connect and tell her that she is ok and her job is ok. He gave her permission to think differently and do differently during this time. He even had her laughing by the end.
He helped her come through stronger because he was willing to individualize — to her needs, her approach and her circumstance.
Leaders who individualize are the ones who thrive. It's the way it has ALWAYS been.
And in this time of coming through crisis and adjusting to continued uncertainty, it is even more important — and it's what the best are doing.
ISOGO TV PODCAST EPISODE 123 LOCKDOWN LEADERSHIP THEME 3 LEADERSHIP INDIVIDUALIZATION ::
This is the third episode in a five part series, called Lockdown Leadership and the 5 Themes that Shine Through…from the best of the best leaders.
This series came about by us asking — what are the best leaders doing right now? What are they carrying forward in new ways to help their teams in times that continue to be uncertain?
Together, Murray Guest and I have been diving into the FIVE common themes from leaders who are thriving right now:
Grace + Kindness
Communication
Individualization
Clarity
Wellbeing + Self-care
In the two previous episodes, we talked about the impact and prevalence of Grace and Kindness and the importance of timely and understanding Communication.
Today, we are unpacking the third Theme: Leadership Individualization and Flexibility.
I was just on a coaching call today where flexibility was sadly not a practice her leaders have adopted, and in a time of such uncertainty, it is especially crushing.
We define it, share some stories, pass on the best practices we've seen and even leave you with a couple ways to practice it in your own role as a leader.
So, watch+listen below or catch this EPISODE 123 on iTunes, YouTube, GooglePlay, Stitcher or Spotify.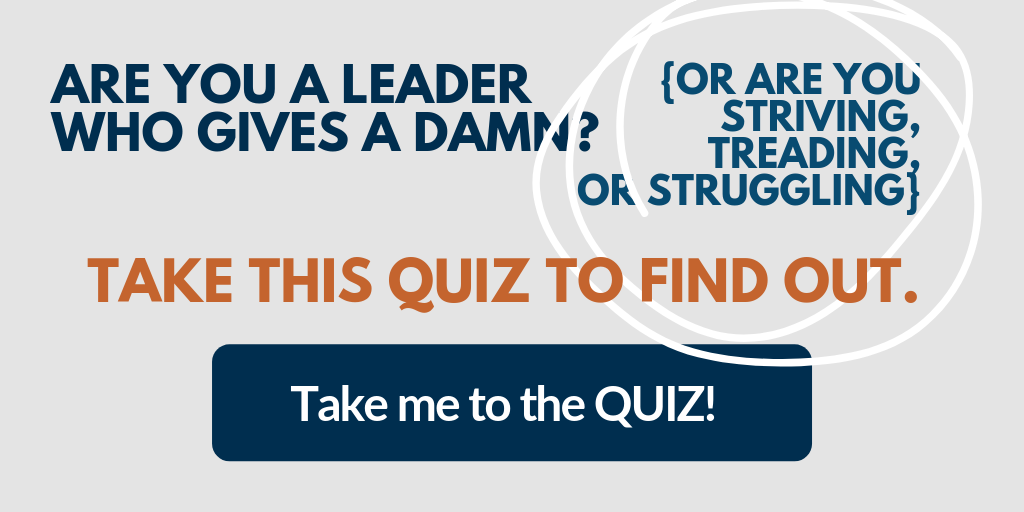 LISTEN ::
WATCH ::
If you gained inspiration from this episode about Leadership Individualization & Flexibility then you will love our program, Leaders Who Give a Damn, where we take these concepts even further.
In our next conversation in this series we will be delving into Theme 4 in this series: Clarity.
START WITH YOUR VIRTUAL COACH
Do you know what advantage your greatest strengths give YOU as a leader or as a mom?
If you're interested to explore more about your Strengths and want to see what it would be like to have Becky Hammond as your virtual coach — checkout her virtual coaching kickstarter — Strengths Startup. Get access to your StrengthsFinder CliftonStrengths Top 5 Strengths AND a 6 week follow up virtual coaching email series that gives you a closer look at each of your strengths.
Click here to explore your Strengths Startup.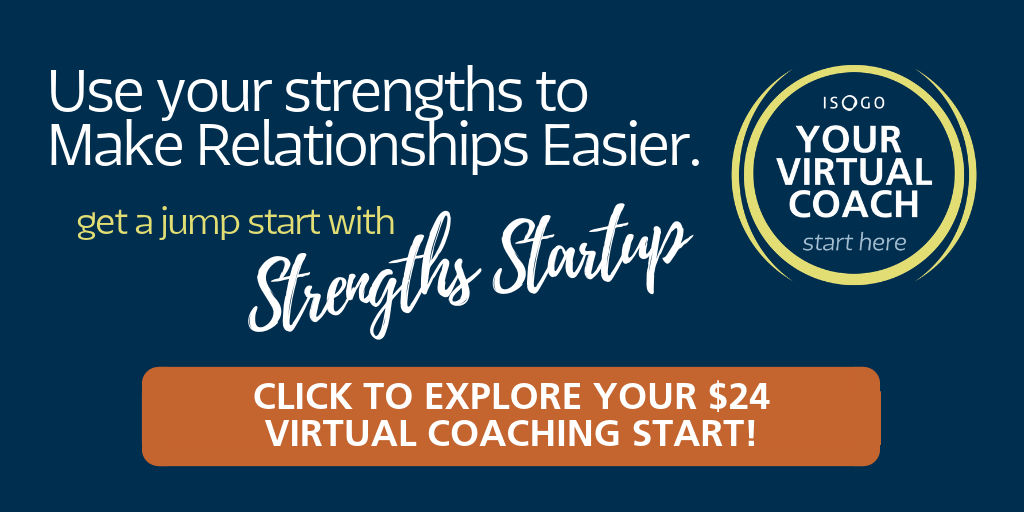 ---
CONNECT WITH ISOGO
For more IsogoTV Podcast episodes about leadership, teams, families and strengths click here –> Isogo TV Podcast.
To read more strengths-based insights and stories click here for the blog.
As always, your opinion matters…to me and to iTunes. Would you leave a rating + review on iTunes?? 
AND, be sure to tag #makerelationshipseasier as you scroll about your squares. See you there with @isogostrong!
Copyright © 2000-2020 Gallup, Inc. All rights reserved. Gallup®, StrengthsFinder®, Clifton StrengthsFinder®, CliftonStrengths® and each of the 34 Clifton StrengthsFinder theme names are trademarks of Gallup, Inc.